Modern business school helps owners and managers design and develop a better business.
We are passionate about helping business owners and managers through interruptions & struggles and directing them to grow with confidence and clarity by guiding them to take the right actions that produce results that exceed their expectations. 
We believe that running a business is similar to going on a journey. It does not matter if you are starting a trip or already on your way. But what matters is to get from where you are now to the destination without much trouble. 
Like any successful journey from where you are now to where you want to go requires a clear map(plan) and a vehicle (Systematic approach).
Like going on a trip, running a business also requires a map and a suitable scheme that will help you get the outcome you are looking to achieve from your company. 
We invite you to join our school, check out our training, participate in our challenges, and sign up for coaching and mentoring sessions to get unique advice for your specific problems and business scenarios. 
Our evolution to modern business since 1989 – From "process systems engineering" to modern business.


- Ashok Kanagarajah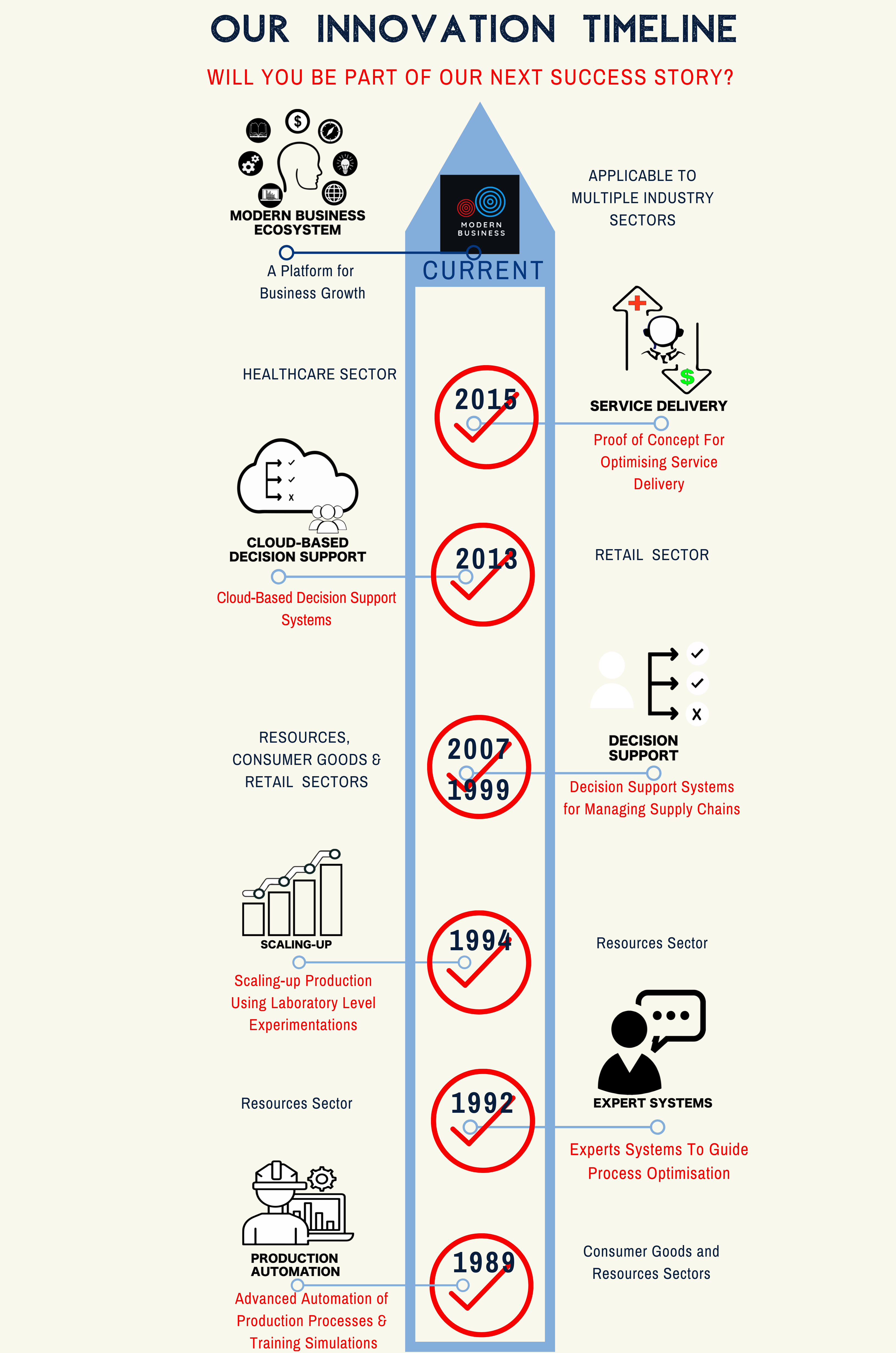 Hi, I'm Ashok Kanagarajah
I have made a career of supporting businesses to improve their performance. I have over 30 years of experience working with Australia's leading listed companies and with selected small to medium-sized companies lately. 
I have distilled my experience and knowledge into three practical frameworks for understanding how to recognise and adapt to changes impacting businesses today. Together with the tools and checklist I provide in my courses, I believe these frameworks will help you grow your company. 
Featured Products
The products shown below are only available for a small number of mentees for a limited time. We are just getting started and developing our "modern" professional services & products. 
Here is your opportunity if you want to take advantage of our situation and grow your company to the next level. We will also recognise your commitment and contribution, allowing you to promote your business further. 
This offer is only available for a minimal time, so if you consider joining us, we encourage you to register with our school to get notified of early bird offers at a very low price. Our offerings are effectively free, but we charge a little to keep time-wasters out, and the money we collect will help us with our coffee budget :-)